More Savings, More Service, More Value
Bundle and save big with ATC's ConnectPaks! We bring combined service to our communities to make your communications and entertainment even more convenient and accessible. By combining services that used to be advertised, ordered, installed, billed, and serviced separately, we can deliver those services less expensively—that means one low monthly price for you! We strive to provide the best value possible to all of our service areas. Discover how you can take advantage of local bundle options below!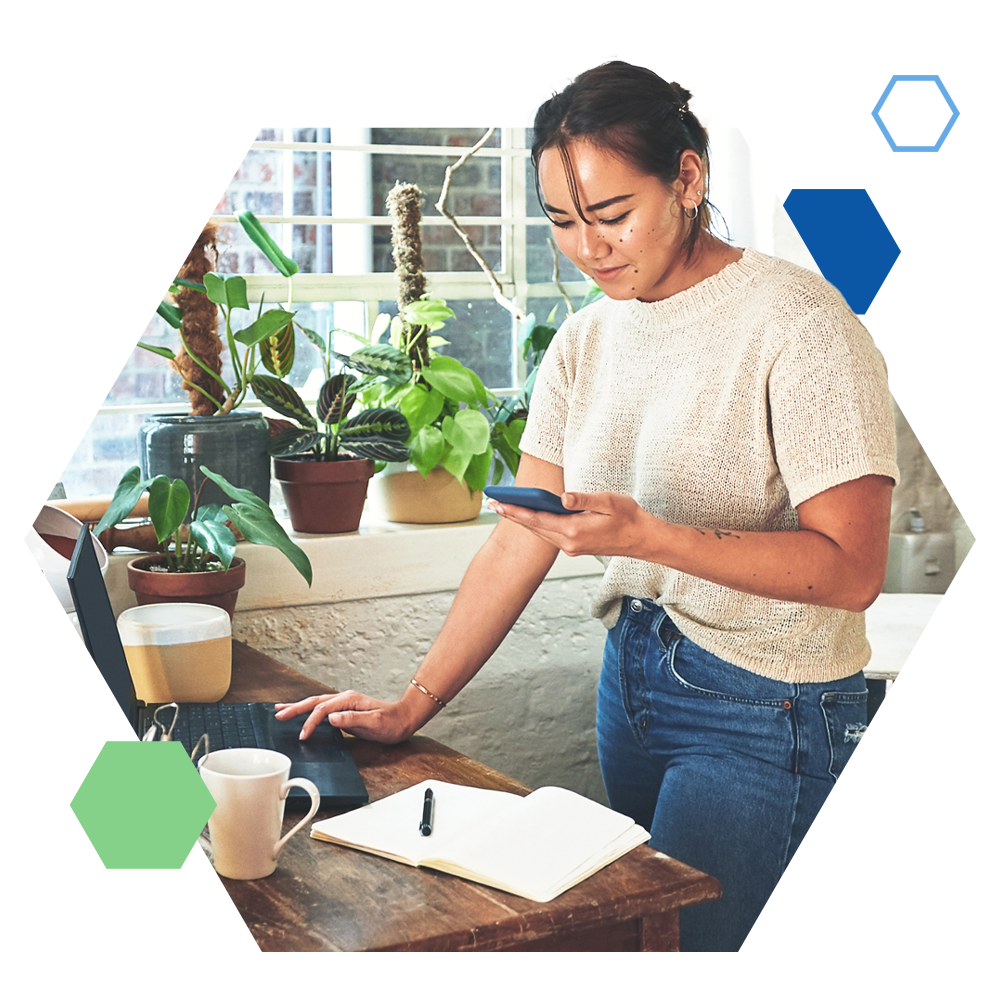 Savings and Convenience with ATC Bundles
Use ConnectPak bundles to lower your communications bill. You may discover that you can sign up for a bundle with ATC and gain a new service—like High Speed Internet or a Cable TV upgrade—for only pennies per day! We offer any combination of services to fit your lifestyle. See our bundling options below to discover the right package for your communications needs.
VOICE PAK
Reliable Voice Connection
200 LD Voice Minutes
Conference Calling
Call Forwarding
Call Waiting
Caller ID Deluxe
Last Call Return
No Answer Forwarding
NET PAK 25
Reliable Voice Connection
200 LD Voice Minutes
Conference Calling
Call Forwarding
Call Waiting
Caller ID Deluxe
Last Call Return
No Answer Forwarding
High-Speed 25 Mbps Internet
NET PAK 100
Reliable Voice Connection
200 LD Voice Minutes
Conference Calling
Call Forwarding
Call Waiting
Caller ID Deluxe
Last Call Return
No Answer Forwarding
High-Speed 100 Mbps Internet
NET PAK 500
Reliable Voice Connection
200 LD Voice Minutes
Conference Calling
Call Forwarding
Call Waiting
Caller ID Deluxe
Last Call Return
No Answer Forwarding
High-Speed 500 Mbps Internet
NET PAK 1 GIG
Reliable Voice Connection
200 LD Voice Minutes
Conference Calling
Call Forwarding
Call Waiting
Caller ID Deluxe
Last Call Return
No Answer Forwarding
High-Speed 1 Gig Internet 
TV PAK
Reliable Voice Connection
200 LD Voice Minutes
Conference Calling
Call Forwarding
Call Waiting
Caller ID Deluxe
Last Call Return
No Answer Forwarding
Enjoy 115+ Channels
Access to 30 Local TV Channels
Plus 85 "Choice" Digital TV Channels Free
FULL PAK
Reliable Voice Connection
200 LD Voice Minutes
Conference Calling
Call Forwarding
Call Waiting
Caller ID Deluxe
Last Call Return
No Answer Forwarding
High-Speed 25 Mbps Internet
Enjoy 115+ Channels
Access to 30 Local TV Channels
Plus 85 "Choice" Digital TV Channels Free
PREMIUM PAK
Reliable Voice Connection
200 LD Voice Minutes
Conference Calling
Call Forwarding
Call Waiting
Caller ID Deluxe
Last Call Return
No Answer Forwarding
High-Speed 100 Mbps Internet
Enjoy 115+ Channels
Access to 30 Local TV Channels
Plus 85 "Choice" Digital TV Channels Free
ULTIMATE PAK
Reliable Voice Connection
200 LD Voice Minutes
Conference Calling
Call Forwarding
Call Waiting
Caller ID Deluxe
Last Call Return
No Answer Forwarding
High-Speed 500 Mbps Internet
Enjoy 115+ Channels
Access to 30 Local TV Channels
Plus 85 "Choice" Digital TV Channels Free
SUPREME PAK
Reliable Voice Connection
200 LD Voice Minutes
Conference Calling
Call Forwarding
Call Waiting
Caller ID Deluxe
Last Call Return
No Answer Forwarding
High-Speed 1 Gig Internet
Enjoy 115+ Channels
Access to 30 Local TV Channels
Plus 85 "Choice" Digital TV Channels Free